Enhance Your Roofing's Durability Through DripStop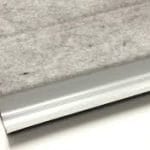 DripStop is a sticky felt applied to the underside of panels to help fight condensation.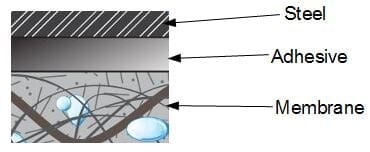 When the conditions of condensation occur, DripStop absorbs the moisture created by condensation and holds it in pockets in the membrane. When the air and climate conditions return to above dew point the moisture is released back into the air as normal humidity.
It saves the time and expense of trying to stop condensation with vapor barrier and insulation.
Once it is installed it is maintenance and worry free because it is anti-mold and mildew resistant.
It is very durable, rip and tear, resistant.
It reduces rain noise.
It cuts out one step of installation, saving labor costs.
It reduces the risk of injury on the job site of falling while walking on top of insulation on the roof frame.
Post Frame/Agricultural Buildings, Steel Buildings, Self-Storage, Workshops and Unattached Garages, Open Walled Structures like carports/truck and RV storage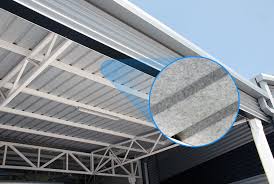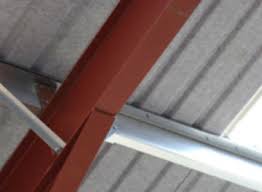 Dripstop is available on both Tuf-Rib and PBR panels.